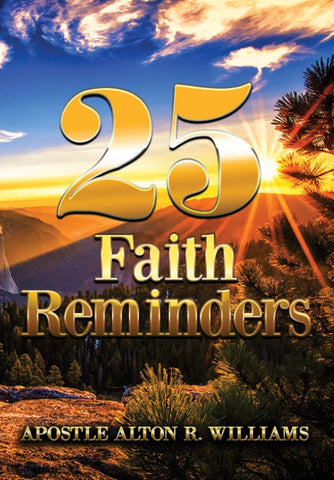 25 Faith Reminders PDF
Laws and rules govern every aspect of life. For example, when we properly operate in the laws of agriculture, we will receive a return or harvest. This law involves planting, watering, etc. If we obey the laws (rules), then we will reap the benefits.
Faith is also governed by spiritual laws. 25 Faith Reminders PDF by Apostle Williams outlines the biblical rules of faith. When we govern ourselves accordingly, we will reap and enjoy all the benefits God has promised for our lives!
---
We Also Recommend