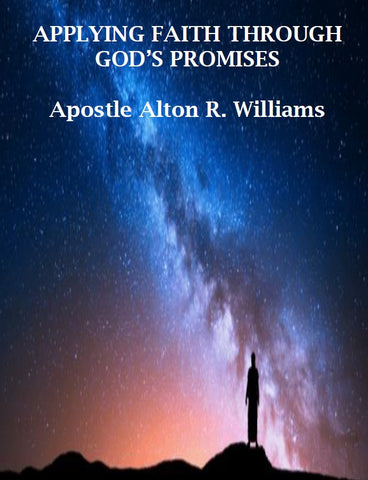 Applying Faith Through God's Promises PDF
2 Corinthians 1:19-20 states that, if we are in Christ Jesus, then God's answer to us concerning His promises is always the divine "Yes." God grants us access and makes us heirs to all His promises once we become children of God (Galatians 3:29).  
If we base our prayers on promises in God's Word, then His answer is always "Yes" in Christ. In the Bible scriptures featured in Apostle Williams' book
Applying Faith Through God's Promises,
God reveals His will for us to receive His promises. We can confidently place our trust in every promise God made in His Word.
---
We Also Recommend