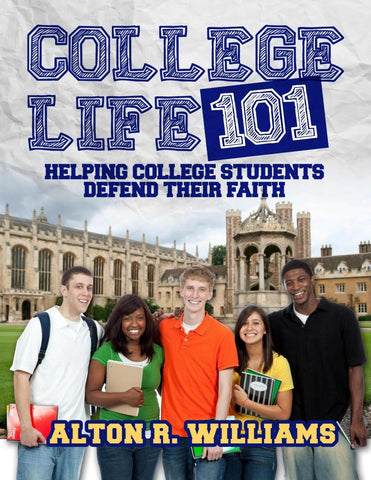 College Life 101 PDF
Warning: many of today's colleges can jeopardize your spiritual health. When you go to college, you leave behind your network of support and head into a different world with different perspectives, responsibilities, and expectations. Even if you attend a Christian college, you will still face challenges to your faith.                    
So how do you stay Christian in college? How do you stay open about your faith in the face of potential ridicule? A must-read for every college student, Alton Williams' book College Life 101 discusses the foundations of the Christian faith and directly addresses different worldviews and myths that students encounter at college. Some topics include: God and Religion, Social Issues, Sexual Issues, Isms Taught in College, Should I Join a Greek Letter Organization? Politics and Government, and more!             
College Life 101 will equip you to defend your Christian faith and remain strong in your walk with Christ! 
---
We Also Recommend