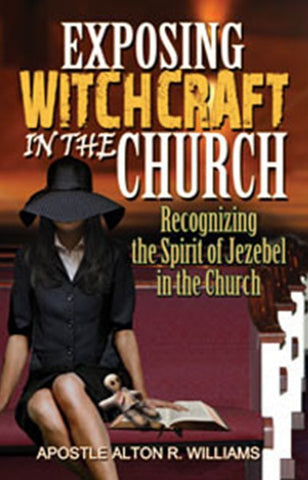 Exposing Witchcraft in the Church PDF
The greatest opposition in the church in the 21st century is witchcraft 
(1 Timothy 4:1).
 Satan attends church every Sunday and uses the subtle influence of witchcraft to suck life out of the church, working to render it powerless and ineffective for the Kingdom of God. Yet, worshippers never realize what's going on around them. In 
Exposing Witchcraft in the Church PDF,
Apostle Williams discusses the deadly impact of witchcraft & the Jezebel spirit on the Body of Christ. You will no longer be ignorant to Satan's devices.
---
We Also Recommend