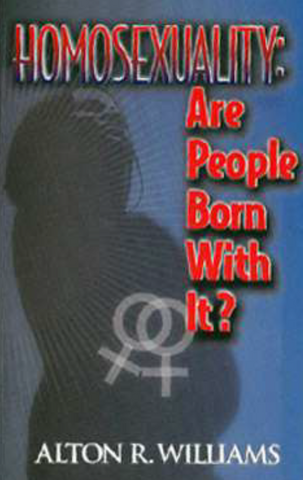 Homosexuality - Are People Born with It? PDF
In Homosexuality - Are People Born with It? Apostle Williams dispels, through scripture, the lies Satan has told homosexuals about how they were born that way. Homosexuality is primarily learned behavior. God loves all people, including homosexuals.  However, He hates sin. He calls the sin of homosexuality an abomination. To create human beings as homosexuals and then would be unfair. 
Discover why people may "feel gay" and how homosexuality begins in a person's life. Read a touching testimony about how one lady gained freedom from lesbianism through a process of God transforming her entire nature. Find out how she ultimately married a Christian man and started a family. Learn how to transition out of the homosexual lifestyle, find God's forgiveness through a prayer of repentance, and more! 
---
We Also Recommend