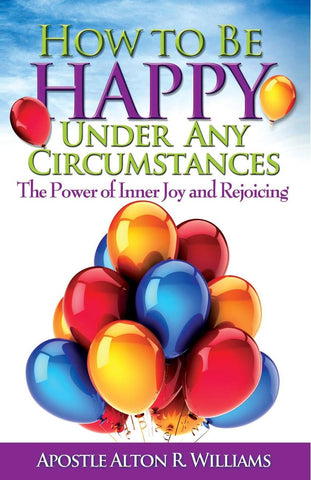 How to Be Happy Under Any Circumstances PDF
Recall the last time you said to yourself, "If I can only have this or do that, then I will be happy." We work, purchase possessions, and seek pleasure, position, promotions, power, and money, all for the elusive goal of happiness that everyone strives to achieve but few seem to find. Why? When circumstances change, our feelings change.
Apostle Williams' book How to Be Happy Under Any Circumstances contains the secret to being happy, whether situations are good, bad, or in-between. Learn why joy, not happiness, should be our goal. Discover the source of true joy through Jesus Christ. Understand why joy is our strength. And determine to guard it with your life!
---
We Also Recommend