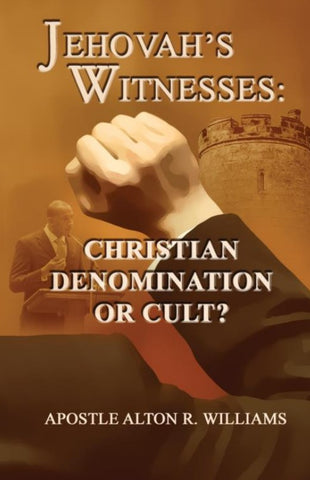 Jehovah's Witnesses - Christian Denomination or Cult? PDF
Nearly 8 million Jehovah's Witnesses worldwide devote millions of man-hours to spreading their counterfeit gospel.  Apostle Williams' book 
Jehovah's Witnesses: Christian Denomination or Cult?
 confronts the false teachings of this religion to protect the spiritually innocent & reveal the truth to current Jehovah's Witnesses (JWs) who want to leave this group. It debunks JW beliefs by offering biblical responses to many doctrinal & cultural issues, including: 
Is Jesus Michael the Archangel? Is Jesus God? Salvation; The Trinity; Holy Spirit; Birthday Celebrations; Patriotism;

 
and more!  This book will point readers, particularly Jehovah's Witnesses, to the one, true & living God - Jesus Christ.
---
We Also Recommend