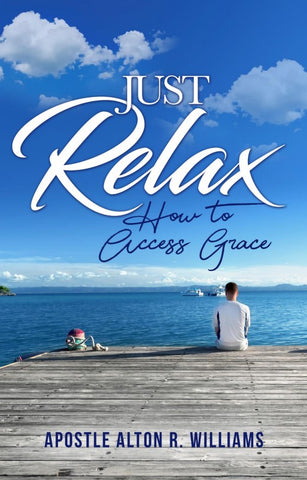 Just Relax - How to Access Grace PDF
If we had to be honest, we spend most of our lives trying to live the Christian life in our own strength. Need proof? Answer these questions: Are you trying to overcome your weaknesses? Are you trying to be and do everything right? Are you trying to gain God's approval and acceptance? If you answered yes to any of these questions, then you are a candidate for God's grace, His supernatural power in our lives.

In Just Relax: How to Access Grace PDF, Apostle Williams reveals how we can access God's grace to empower us to change, overcome attacks of the enemy, gain victory over any weakness, and live confidently in our relationship with Him.
STOP TRYING AND START TRUSTING.  QUIT WORRYING AND JUST RELAX!
---
We Also Recommend