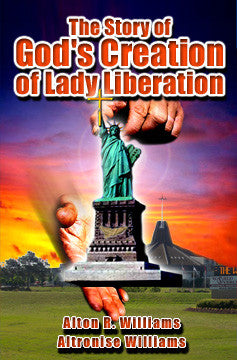 The Story of God's Creation of Lady Liberation
The Story of God's Creation of Lady Liberation
by Apostle Alton R. Williams
The God of the Bible is the God of liberty; He liberates mankind in every area of life: spiritually, emotionally, physically, intellectually and financially.

The Statue of Liberty is probably the first and most familiar national, iconic symbol of freedom. If God had the opportunity to design the Statue of Liberty and send a message to America, how would it look? How would the Spirit of God create a statue to reflect biblical and godly liberty? What symbolic, kingdom images would God highlight?

This little books tells The Story of God's Creation of Lady Liberation.
---
We Also Recommend